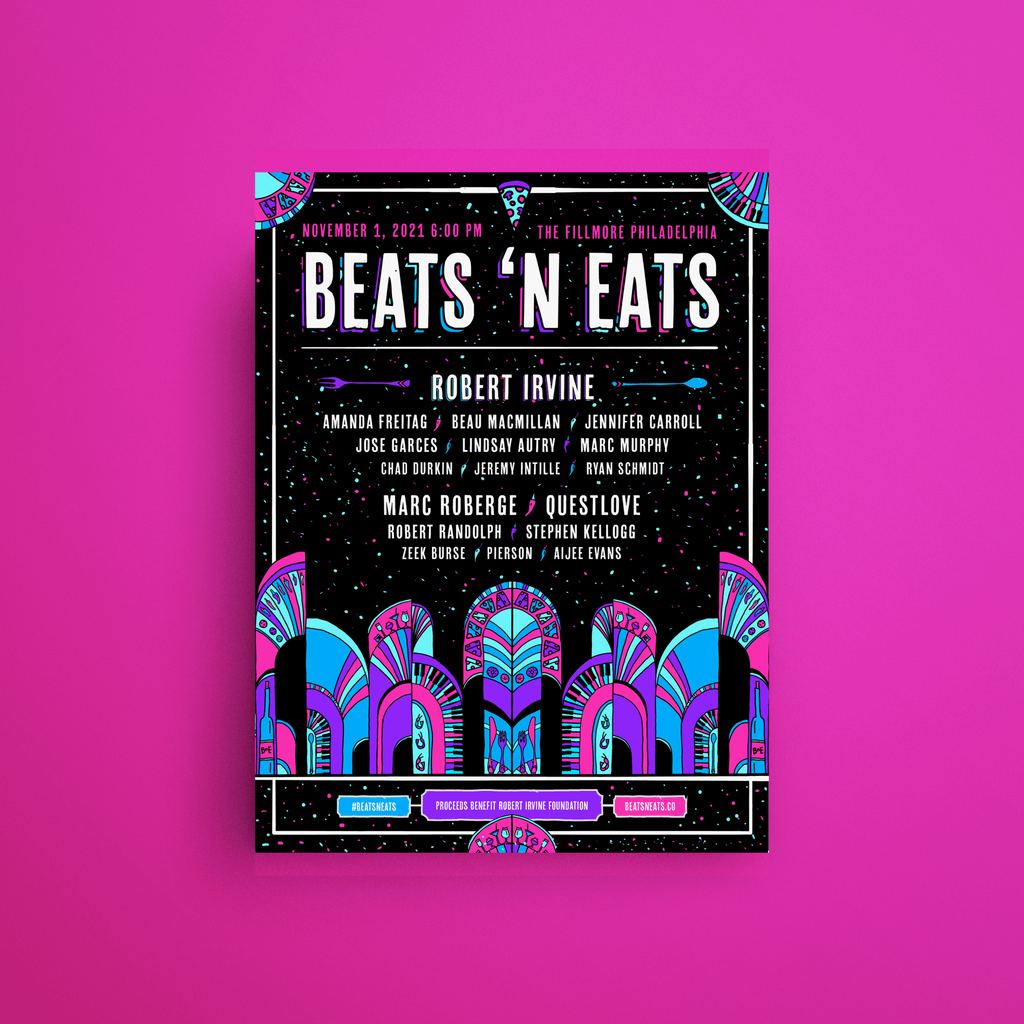 Beats n' Eats is an event put on by the Robert Irvine Foundation to raise money in support of veterans. This event is a celevration of the best food and music Philadelphia has to offer. 
+  Custom Illustration
+  Booklet Design
+  Gift Box Design
+  Backdrop Design
+  Name Badge Design
Designing the visual experience of an event
Uninentended Consequences was the theme of TEDxPhiladelphia 2019. We chose to depict the ripple effect.
We put together a suite of designed deliverables that would give the entire experience a cohesive look and feel.