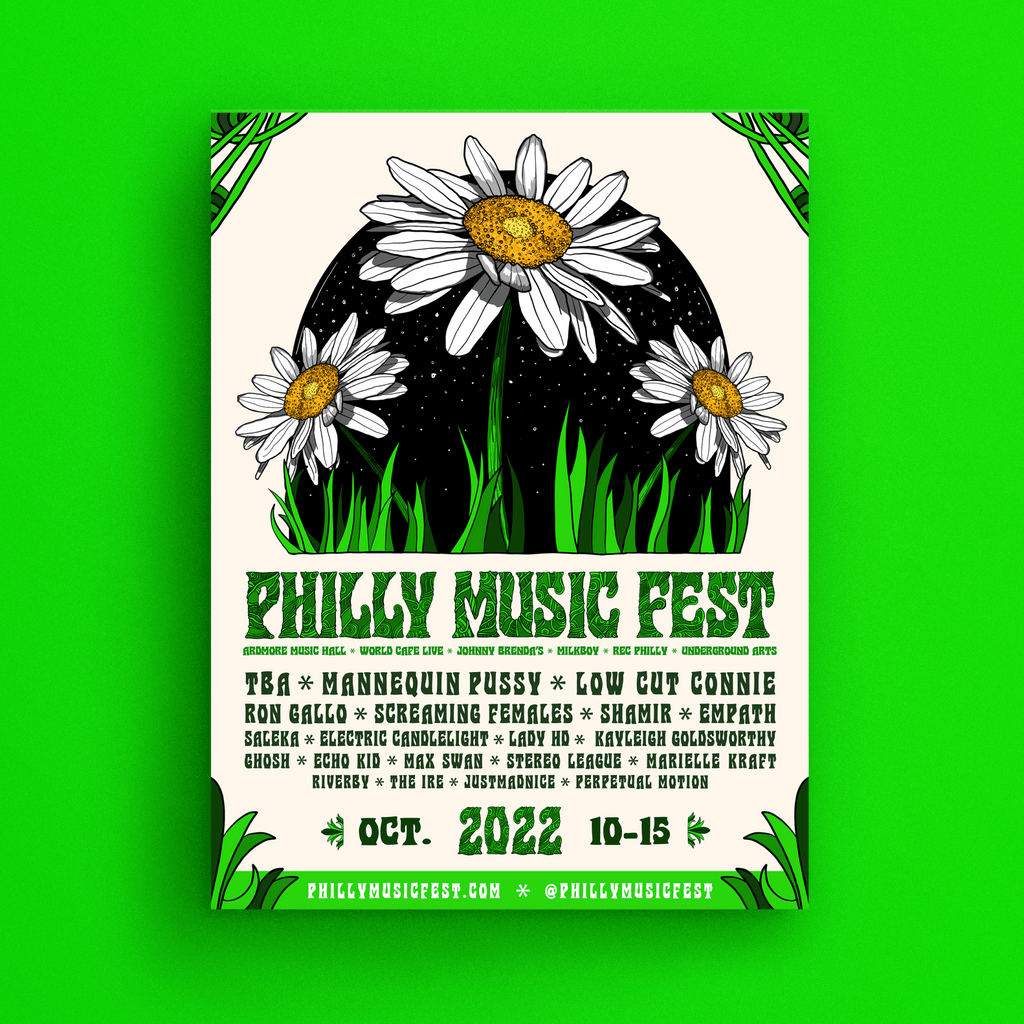 Philly Music Fest is a nonprofit festival benefiting music education in Philadelphia schools. A testament to the city's exploding music scene, PMF is a three-day showcase of emerging local artists. 
+  Custom Graphic
+  Posters
+  Social Media
+  Website
+  T-shirt


It starts with a playlist...
Our ideas come from the music. Each year this project begins with a playlist, a teaser of the bands slated to perform. We listen to that playlist again and again, letting the music inspire the design. 
"Hannah has a unique ability to mine the creative vision of the client and collaborate by infusing her design talents. "
Gregory Seltzer  /  Founder

"Hannah's creative talents are incredible, but equally as important - Hannah is flexible and organized, facilitating a process that arrives at a wonderful and meaningful result. Hannah has a unique ability to mine the creative vision of the client and collaborate by infusing her design talents. Hannah is an absolute delight to work with."